Reserve Your Mayan Riviera Tour Online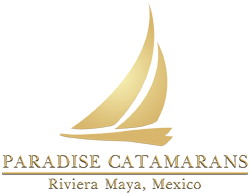 Reserve Your Mayan Riviera Tour Online

Reserve Your Mayan Riviera Tour Online
Paradise Catamarans' customized booking engine enables you to reserve your Mayan Riviera tour online. It's quick, easy, and secure.
Luxury Private Morning Charter
Length of tour: 4 hours.
Home port: Marina El Cid, Puerto Morelos (roughly midway between Playa del Carmen to the south and Cancun to the north).
Margaritas, piña coladas, rum punch, beer, wine, soda, juice, and bottled water are included at no charge.
The base price includes taxes, marine park entrance fees, and equipment. A $10 USD per person docking fee collected by the marina will added to your total cost.